Jan. 06, 2017


2017 … a fresh start!
Last year, I completed several things on my long-term goal list.
One of them included finally finishing Harper Lee's book, Go Set A Watchman.
I know… you're wondering, why would such an avid reader and Harper Lee fan take forever to read this unexpected find?
If you're like me and read several books at once, then you'll understand that I had a bunch of other stuff to read.
So, it sat on my Kindle since before it's release… in 2014!
But, I can now happily report finishing it on Dec. 30, 2016. :-)
I'm not sure why there was so much buzz about Atticus and people thinking he was a racist in this earlier version of To Kill A Mockingbird.
I thought the book was amazing, and in all aspects a companion book to Lee's To Kill A Mockingbird.
However, Go Set a Watchman was such a different perspective of Scout. She was now an adult looking back and analyzing her childhood and her tiny hometown.
Just as To Kill A Mockingbird shows Scout maturing by the end of the book, this one ends with Scout showing similar growth.
And, if you didn't finish the book… you may have missed the part that Atticus is not a racist.
He is colorblind just as Scout always believed. However, you'll have to read the book to find out what he was doing to make Scout think he was a racist… and why he was doing it.
I highly recommend the book, especially if you've read To Kill A Mockingbird.
I hope the fresh cold air, the fresh new calendar year, and your fresh new goals leave you inspired today and throughout the coming months.
Happy New Year!
All the best,
Serena
---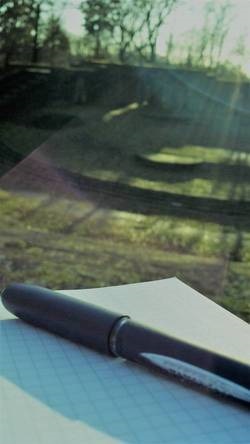 5 Writing Prompts
1. If you could start fresh, what would that look like? Would you have a completely new life or would you simply change an aspect or two from your current situation? Write about what a fresh start looks like for you.

2. Think of one thing you'd like to achieve in the next couple of months or even years. Write about that and how you plan to achieve it. And more importantly, write about why that's important to you.

3. The author Harper Lee was a recluse most of her life. Think of one reason why someone would want to live reclusively and write about whether you could live that way.

4. January in the Northern Hemisphere is cold. Think of your favorite cold weather activity, i.e. hot chocolate drinking, sledding, skiing, ice skating, card playing, crafting, etc. Write about a time when you did that particular activity with someone who was a lot of fun.

5. For many people, a fresh start in the New Year means diet and exercise. Write about your favorite healthy food (broccoli, salad, berries, or some healthy concoction) and why.



Note to Subscribers: The writing prompts can be used in the classroom or for creative free writing. Adapt them for your situation. Enjoy and be creative!
---
What's New on SBWriting.com?
Here's the latest articles on SBWriting.com:

The Latest Advertising Trend: How To Use It To Improve Student Writing


Why I Use SBI

P.S. Have something to share about today's issue? Please share!

P.P.S. Did you miss an issue? Free back issues are available.


---