Nov. 23, 2016


Is the U.S. a "divided country?"
It seems that each time I watch the news there is some mention of how "divided" our country is.
I'd like to disagree.
At our core, humans agree on some very important things…
At this time of year, I think most of us in the U.S. agree that Thanksgiving is one amazing holiday... it's an entire day devoted to eating with friends and family—or even alone. (How cool is that!?!)
It is probably also safe to say that many people agree that mash potatoes rock. And especially with … gravy. :-)
And, so is turkey and creamed sweet potatoes with crunchy pecan topping. And grandma's ham or homemade pie.
Despite the differences in our beliefs and political views, most people in the U.S. do their best to be considerate of others, including those who have different opinions, values, and lifestyles than themselves.
I think we can all agree that each one of us is simply looking to be happy and loved.
So… while the news sees a divide, talking about it without providing solutions is, frankly, unconstructive.
Perhaps talking about the supposed "divide" over and over adds and even perpetuates the idea that we are divided by creating behaviors in people to prove the divide.
Our nation is not divided, it is utilizing its greatest gift… our freedom to express ourselves.
It is the freedoms outlined in the U.S. Constitution that unite us … and make our country truly The United States of America.
There is plenty that we agree.
The media provides the service of finding and sharing all the news the rest of us are too busy to find or know about. But, sometimes it's a bit negative.
That is why I so appreciated Elizabeth Bernstein's(1) article in this week's Wall Street Journal.
She gives tips for making it through the Thanksgiving holiday with a divisive family.
One of them is "Remember that the other person is complex." Bernstein says you don't have to agree with the other person, but understand that he or she has different life experiences.
Being open doesn't mean you have to agree. But, being open and listening does say that you accept another as a person with the same right as you to share a thought.
The more we listen with an open mind and heart and remember we are each unique and complex the more we can accept that people are doing their very best—as best as they can—to move forward in their life's journey.
No one sincerely wants to be divided or hurt others.
One constructive solution to this "divide" is to be more gentle with each other. Especially our friends, loved ones, and co-workers. Maybe then the media will start reporting on something else more positive.
To switch gears a bit… as promised, there are 5 writing prompts below to get you and/or your students thinking and writing. Topics are pertinent and timely for this time of year.
Have a beautiful, food-filled, loving Thanksgiving holiday, if you celebrate.
All the best always,
Serena
(1)Bernstein, E. (2016, November 21). How to avoid a Thanksgiving blowup/a Thanksgiving Day family peace plan. The Wall Street Journal, A13,A15.
---
Note:
SerenaBahe.com's Newsletter Changes to Serve You Better...
"Change in all things is sweet."--Aristotle

Based on reader feedback, the monthly newsletter will now be sent once a week—with MORE writing prompts!

You will now get a shorter note and five writing prompts. Book suggestions will continue, but they will be incorporated into one of the weekly letters (instead of as a standalone item like in the past issues).

We hope you'll find the changes helpful, as we continuously work to improve our newsletter and website for our subscribers and visitors.

If at any time you wish to unsubscribe from these emails, the link is at bottom.
---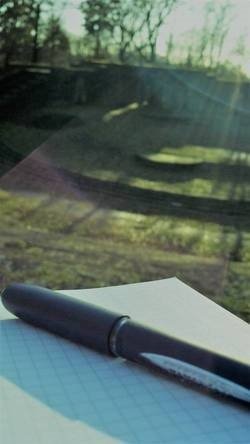 5 Writing Prompts
1. Do you feel our country is divided? Pick either yes or no. Then provide examples to support your position.

2. Some parts of the country have recently had the first snow fall of the season. What do you love about snow? (Even if you dislike it…)

3. Write a 3-scene cartoon about a Turkey. Illustrate it, if you choose.

4. If you could re-name black Friday, what would you call it and why?

5. Think of a particularly irritating or touchy situation or subject with another person. Write how you plan to handle that situation in a positive, constructive way when or if you see him or her again.



Note to Subscribers: The writing prompts can be used in the classroom or for creative free writing. Adapt them for your situation. Enjoy and be creative!
---
What's New on SerenaBahe.com?
Here's the latest articles on SerenaBahe.com:

The Latest Advertising Trend: How To Use It To Improve Student Writing


Why I Use SBI

P.S. Have something to share about today's issue? Please share!

P.P.S. Did you miss an issue? Free back issues are available.


---