Nov. 30, 2016


Smelly Memories
On Thanksgiving night I walked through the darkness and the smells. The smell of Thanksgiving.
It reminded me of how smells often times are associated with some of our happiest and saddest memories.
You may remember a favorite food your mother, grandmother, or other relative made. Just the mention of it now brings you back to that time… and you can "smell" that smell.
I'll never forget my Grandma Holley's ham… nor the last time I ate it back on Christmas of 1998.
She was living in this retirement community apartment, a small apartment located inside a yellow building.
Though her apartment was quite a ways from the entrance, you could smell her cooking right away.
Good old hickory smoked ham. With her secret spices… which I still don't know and never could replicate.
Not only was the ham the best I ever ate, but I remember her giving me my grandfather's favorite pens that day.
A few months before my grandfather passed away during a visit, he complained he didn't have a good pen in his nursing home to mark off his calendar.
So, I gave him the only one I had in my purse. It was my favorite. And, I told him so to assure him that it worked and he'd enjoy using it.
After that ham dinner, my grandmother told me how much my grandfather appreciated me giving him my favorite pen. He, apparently, loved it to. And, that is when she presented me with his favorite pens.
The memory of my grandmother's ham is also a memory of receiving a special gift from both my grandparents. One living… and one crossed over to the other side.
I'll never forget that day or the ham. And, I'll never lose those pens!
Smell is important, especially this time of year. From cinnamon to the living pine tree or the turkey you ate last week, you'll always remember those smells and what was happening when those smells occurred.
So this week, our writing prompts are a little smelly. (I hope you don't mind.) Below, you'll find 5 new writing prompts to use as you wish.
All the best,
Serena
---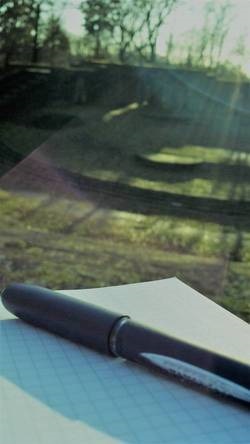 5 Smelly Writing Prompts
1. Think of your favorite food. Now, write a descriptive essay describing what it smells like.

2. Think of your happiest memory. Write about it and the smells associated with it.

3. Think of your saddest memory. May be a tragic event where something went very wrong. What did it smell like? Write about the event and the smells you smelled that day.

4. If you could smell one thing that you haven't yet smelled in your life, what would it be and why?

5. If you could create your own household air freshener (like Febreze), what scent would you make and why?



Note to Subscribers: The writing prompts can be used in the classroom or for creative free writing. Adapt them for your situation. Enjoy and be creative!
---
What's New on SerenaBahe.com?
Here's the latest articles on SerenaBahe.com:

The Latest Advertising Trend: How To Use It To Improve Student Writing


Why I Use SBI

P.S. Have something to share about today's issue? Please share!

P.P.S. Did you miss an issue? Free back issues are available.


---