Dec. 16, 2016


What makes you laugh?
What I love about good writing is that it draws emotion out of you.
Like the other morning, for example.
I was seated, reading my morning Wall Street Journal, and nearly spit my tea out reading Joanna Stern and her dog, Browser Barna-Stern's, article(1) about pet parent tech devices.
The article is normally written by Ms. Stern. But that day, it was written by her dog, Browser.
Towards the end of the article "Browser" writes about how some of the tech devices didn't work so well for his friends…some of them got hit in the face with flying balls.
At which point, I busted into giggles so loud my own little poodle stopped eating and stared at me…
I had tears rolling down my cheeks.
That's good writing.
When I teach about good writing, I always emphasize to write about things you care about – even if it's a state exam writing prompt.
If something makes you laugh or cry or get's you frustrated and angry, then it's worth writing about. And, you're able to add that feeling to your writing.
So, before you write that Santa note or start your next book, what made you laugh?
All the best,
Serena
(1) Stern, J. & Barna-Stern, B. (2016, December 14). Pet tech is a dumb, delightful world. The Wall Street Journal, B1,B6.
P.S. Want to read the article yourself and see the cute accompanying online video? Go here.
---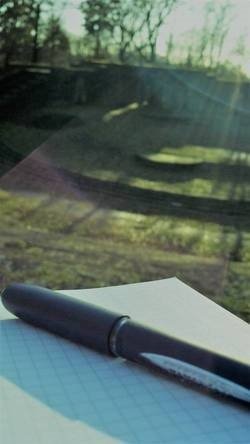 5 Writing Prompts
1. Find the worst writing prompt – ones from an exam count, and write your essay answering the question from the perspective of a dog – yours or someone else's.

2. Think of the last time you really laughed. I mean, downright laughed so hard you peed your pants (or almost did) and had tears rolling down your face. Write about what happened to make you end up that way.

3. Think of your average day. What happens? How would your dog, cat, or other pet interpret what it is that you do? Write an essay about the typical day in the life of (insert your name here) from the perspective of your pet.

4. Only 8 days till Christmas Eve . . . write your own Christmas carol to sing on that special night. Would it be about Christmas trees, presents, snowmen, Jesus, or last minute shoppers? Be creative.

5. What crazy thing has your dog, cat, or other pet done? Did he or she shred paper or trash all throughout the house? Or, did she snuggle you during a bad day as if she already knew all about it? Write about something your pet did - special or troublesome.



Note to Subscribers: The writing prompts can be used in the classroom or for creative free writing. Adapt them for your situation. Enjoy and be creative!
---
What's New on SerenaBahe.com?
Here's the latest articles on SerenaBahe.com:

The Latest Advertising Trend: How To Use It To Improve Student Writing


Why I Use SBI

P.S. Have something to share about today's issue? Please share!

P.P.S. Did you miss an issue? Free back issues are available.


---