2016, June/July


New ideas ~ A good book ~ And, writing appetizers
---
Why I "Don't" Play Basketball
When I was growing up, seventh grade was the year you could play competitive sports. (In sixth grade, you were only allowed to play intermural sports.) But in seventh grade … you could play basketball and compete against other school teams.

And, I couldn't wait to do so. I tried out and made one of the two teams – The "B" Team.

Which, if you guessed, was not the best team.

It was the team for all the people who wanted to play but didn't have the skills to be on the "A" team.

This didn't matter that year, because the second day of practice I rolled my ankle and had to sit out the entire season!

But, the next year in eighth grade, I tried out again. And, of course, ended up on The B Team, again.

Still, it was an exciting time. Learning the drills, playing scrimmages with The A Team. (Of course, we B'ers usually lost.)

Game days would come and go. I got to dribble the ball here or there for a few seconds. But, most of the time I sat on the bench.

Then -- finally -- the last game of the season, we were up by 20 points. Coach put me in.

The other team fumbled the ball. I grabbed it and ran as fast as I could dribble the ball. Down past midcourt … with no one in sight.

I made the shot.

And, missed.

Yes, I missed. But, I recovered the ball and shot again. And scored.

Those two points were the only two I made during my entire middle school basketball career.

The important point is I recovered the ball. I tried hard. And, I learned I would never make it as a professional ball player.

I thought basketball would be fun.

And, it was.

I did enjoy playing with everyone. But, no matter how hard I tried or practiced I wasn't improving.

All this reminds me of an article(1) I read around last Christmas … about how and where you choose to fill your time. And, to say no to things that you're not interested in or good at.

Ms. Wallace, a freelance writer in New York, says while people nowadays have more leisure time than people long ago you wouldn't know it by their jam packed schedules.

She says one possible reason is people say yes to things they don't necessarily want to do. They do them anyway, because they feel guilty about hurting someone's feelings.

I'd also add that these things we tend to say yes to are not necessarily in our best interest. Or, they could be something we're not good at … like basketball, for me.

I think it's important to try things you think you might enjoy. But, once you find it's not for you, it can be very discouraging to keep doing it.

Perhaps even … a waste of time.

Wallace share some great advice. Instead of saying you "can't" do something, say you "don't" instead. Apparently, it makes people feel guilty for pushing you to do something you "don't do."

After eighth grade, I decided not to play basketball.

No matter how much fun I think basketball is or how much money I could make if I played in the WNBA, basketball is not my strength.

And because of that, I don't really enjoy it as much as I do tennis or running –- two sports I can actually participate.

The same is true for writing.

You can teach writing. You can be a copywriter. You can write books in your spare time, or help a charity by writing grants. But whatever you choose, make sure it's a type of writing you enjoy -- and a subject you enjoy writing about.

The biggest hurdle I've had to overcome with writing was letting go of the things I've tried but may not enjoy as much or be as successful at.

Sometimes, the most difficult part is admitting the activity or subject isn't a good fit and letting that opportunity go.

Because letting go -- the act itself -- is difficult. We are choosing to lose something. No matter what it is … even if we stink at it, like I do at basketball.

But, in letting go you open the door for something new. For me, acknowledging that basketball was no longer a good use of my time paved the way for me to try other things and find ones I'm good at.

And, taking Wallace's suggestion, I now say I "don't" do basketball.

All the best,

Serena

(1) Wallace, J. B. (2015, December 25-26). A policy of 'no' can save you time and guilt. The Wall Street Journal, C3.
---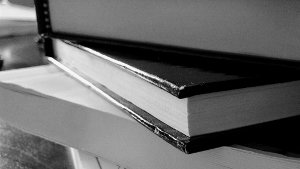 Book Recommendation:
Accidentally Overweight
By Dr. Libby Weaver
Last month, Hay House publishers held their annual World Summit. As usual, the presenters were amazing, including one by Dr. Libby Weaver. And, that's where I accidentally came across her book, Accidentally Overweight.

This isn't a normal weight loss book. Dr. Weaver walks you through her nine puzzle pieces of weight loss, beginning with calories and ending with emotions.

She focuses on common issues that hinder weight loss for anyone, but with more emphasis on women.

The information is new. And, presented in a completely different way. What I liked most about her book was the heart touching stories of clients she's helped. You'd never expect the truly remarkable outcomes her client's experienced. It's not what you'd think.

Dr. Weaver says, weight loss is more than about calories, hormones, and emotions. Those things and others together contribute to weight gain or loss. So, addressing each of them, she says, gets to the core of a weight issue.

If you're looking for a different approach to weight loss, you may find Dr. Weaver's book helpful but also fun to read.
---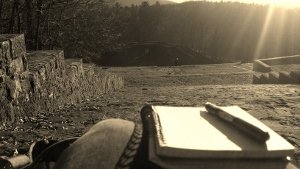 Whet Your Writing Appetite
with these . . .
HOT and FRESH Writing Appetizers –
(AKA: Writing Prompts)
Here are three writing appetizers to get you thinking and writing:

1. Think of something you're really good at. Now, think of something you're not. Write a comparison contrast essay for the two things you thought of.

2. From time to time, we all have to tell someone no. It could be a door-to-door sales person or a friend who wants you to go camping or volunteer at a bake sale. Think of a time when you had to tell someone no and what that experience was like. Was it difficult? What did you learn?

3. Clearly, I can't play basketball. Write a rags-to-riches story about someone who can't play basketball and wins the ultimate championship.



Note to Subscribers: The writing prompts can be used in the classroom or for creative free writing. Adapt them for your situation. Enjoy and be creative!
---
What's New on SerenaBahe.com?
Here's the latest articles on SerenaBahe.com:

If Chip & Joanna Revised Your Essay ...

P.S. Have something to share about today's issue? Please share!

P.P.S. Did you miss an issue? Free back issues are available.


---